The Big Daddy of Bravo, Andy Cohen, is dishing on BravoCon 2024 and reveals if the convention will return to New York or remain in Las Vegas.
The Bravoverse may still be buzzing from BravoCon 2023, but Andy Cohen is already looking to the future and discussing some hypotheticals for BravoCon 2024.
During a recent episode of SiriusXM's Andy Cohen Live, host Andy Cohen discussed BravoCon's potential future location.
A Bravo fan called into Andy Cohen's radio show and asked the Watch What Happens Live host to share his rose and thorn from BravoCon 2023.
Naturally, the Real Housewives executive producer happily obliged while admitting he was still recovering from the wild weekend in Sin City.
Andy said:
"Wow. I mean, the whole thing was a rose. I want to say The Bravos, but then I keep thinking about all the other shows we did, and I would say maybe the shows we did, but then maybe it was the fans, and then maybe it was getting to be with all the other Bravolebrities. I mean, it was just so freaking positive, you know? And all the fun I had. The thorn, I think, was just the lack of sleep that I got, but I just powered through. It didn't matter. Maybe I'm just, as I talk about, maybe I still haven't recovered from BravoCon."
"I took two hearty naps this weekend. Hearty. Saturday and Sunday," he added, to which the caller replied, "Much needed."
The caller then noted that she hopes the reality TV convention returns to New York City in 2024.
"We can't wait for you to bring it back to New York so we can go again," the caller noted before hanging up.
Unfortunately, Andy had to burst her bubble by revealing that he's pretty sure BravoCon will remain in Las Vegas for 2024 and years to come.
"Bye. I mean, I think it's gonna stay in Vegas, TBH," the WWHL host confessed.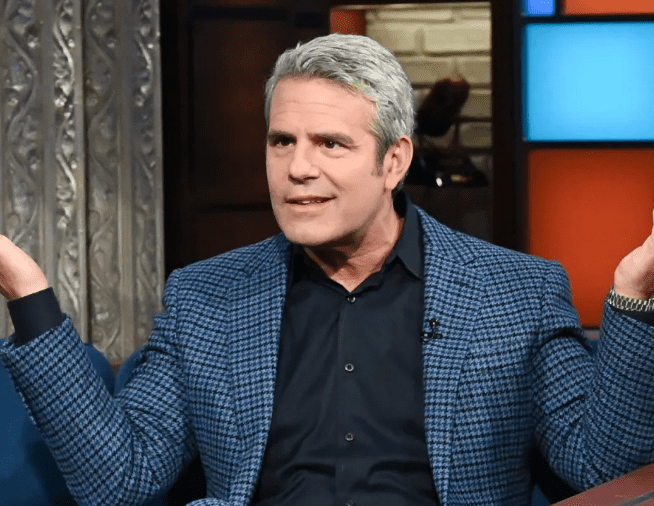 The news surprised Andy's SiriusXM co-host John Hill, who interjected: "Really?"
"I kind of do. I think that the next time they do it, I think it'll be in Vegas. It was so perfect in Vegas," Andy noted.
Thoughts on this news? Would you rather BravoCon stay in Las Vegas or return home to New York City? Sound off in the comments!