Over the last few years, Erika Jayne's life has been full of ups and downs thanks to, her estranged husband, Tom Girardi's legal and financial woes.
It's no secret that Erika lost much of her wealth when she left Tom in November 2020. Then after Tom's alleged crimes were revealed to the world, Erika lost quite a few friends as many questioned her involvement in Tom's scheme and what she did and didn't know. It turns out people don't like when others steal millions from widows, orphans, and other victims. Who would have thought?
Erika Jayne has denied having any involvement in Tom's alleged crimes. She also insists that she never knew Tom was allegedly stealing money from his clients to fund their extremely lavish lifestyle.
Initally, Erika Jayne's RHOBH friends and co-stars rallied around her, but as more allegations against Tom came to light, the Bravo stars slowly began to question if they were getting the whole story from Erika.
As a result, several of Erika's friendships on RHOBH turned sour. Naturally, Lisa Rinna stayed loyal AF to Erika. However, Kyle Richards and Dorit Kemsley flipped-flopped back and forth when it came to their feelings about Erika's possible knowledge of Tom's alleged crimes.
Sutton Stracke, Garcelle Beauvais, and Crystal Minkoff, on the other hand, called out Erika's lack of empathy and cold-as-ice exterior amid it all. This criticism didn't sit well with Erika, who dropped those budding friendships like hot potatoes.
However, it seemed that going into filming for season 13 of RHOBH, Erika found herself in a better place with some of her frienemies.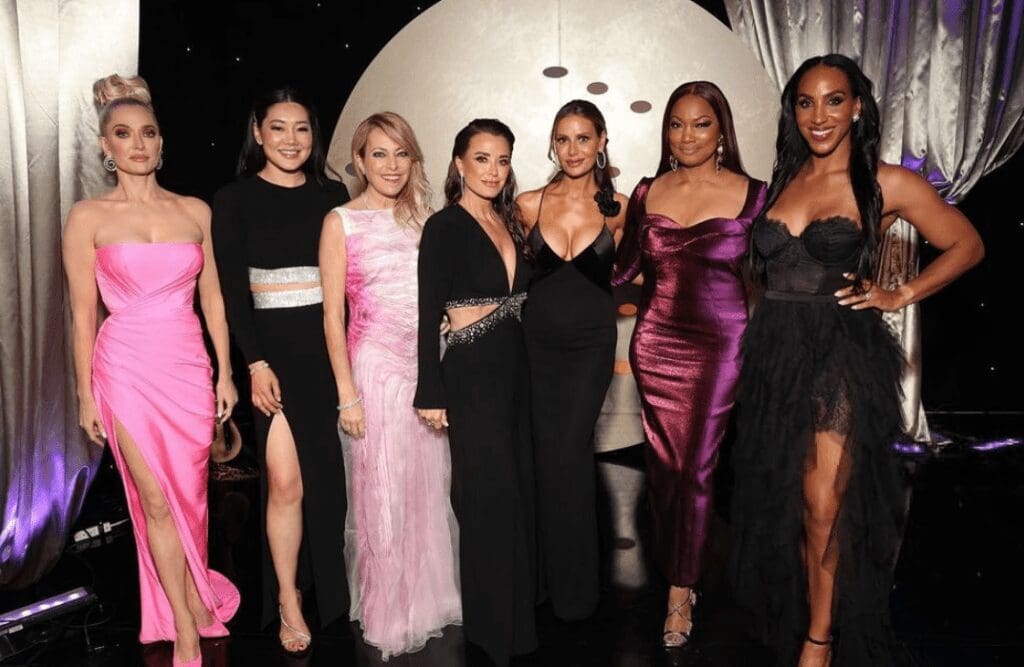 From the looks of it, Erika seems to have reconciled with Crystal and Sutton, but only time will tell.
Now though, Erika reveals that she feels surrounded by fake friends.
On TikTok, Erika Jayne recently played the uber-popular red flag game.
In the video, Erika admits she feels "surrounded" by fake friends while also denying that she feels lonely.
The Pretty Mess singer denied that she "can't be alone," telling fans, "No, I love being alone."
Then when the "fake friends" flag popped up, Erika quipped: "Fake friends? [I'm] surrounded by them."
Check out Erika's TikTok below!
It's important to note that back in April, Erika revealed which RHOBH co-stars have been the "messiest" while filming season 13 of the show.
"I think Kyle [Richards] and Sutton [Stracke] get into it a little bit," Erika told Page Six's Virtual Reali-Tea podcast.
She added, "Well, wait. Denise [Richards] came over," and "she tried" to get messy.
Meanwhile, Kyle recently threw Erika under the bus for her alleged use of Ozempic. Last month, the RHOBH OG questioned why Erika isn't getting called out for using Ozempic when she is way skinnier than her.
Perhaps, these are a few of the "fake" friends Erika is referring to on her TikTok.
RHOBH is expected to return for season 13 in late 2023.
Thoughts on this all? Sound off below!