Bravo fans can expect a lighter, less toxic season of RHOBH when the franchise returns for its thirteenth season later this year.
RHOBH is going back to its roots for season 13. Rumor has it that the Beverly Hills Housewives franchise will return to Bravo on Wednesday, November 1.
While Bravo has not officially announced a premiere date for season 13 on RHOBH, Garcelle Beauvais recently teased that the rumor about RHOBH returning to Bravo on November 1 is true.
In a new interview, Garcelle says that RHOBH will be a much less "toxic" show when it returns for season 13.
"I'm hearing November is our release date. It's back to fun and glamour and friendships," Garcelle told eTalk presenter Traci Melchor. "It's not as toxic as it was. I think the last season was pretty hardcore on everybody."
Garcelle went on to explain that while RHOBH has "changed my career," the "hardest part" of being a Bravoleb is the constant trolling by fans on social media.
"Especially last season, my kids were attacked on social media because of the show, and that's always hard … When it affects my kids, that's a problem," Garcelle said.
"If you're not confrontational and you're not everywhere, that's tough," she continued. "Because that's part of the show — finding drama within the women. And it's not that hard with some of them. But the everyday can be tough."
Season 13 of RHOBH stars Kyle Richards, Garcelle Beauvais, Sutton Stracke, Dorit Kemsley, Erika Jayne, and Crystal Minkoff. Newbie Annemarie Wiley will also join the mix as an official Housewife. RHOBH alum Denise Richards is back in the mix as the official friend of the Housewives.
Meanwhile, season 13 will also feature appearances from former Beverly Hills Housewives Camille Grammer, Teddi Mellencamp, and Kim Richards.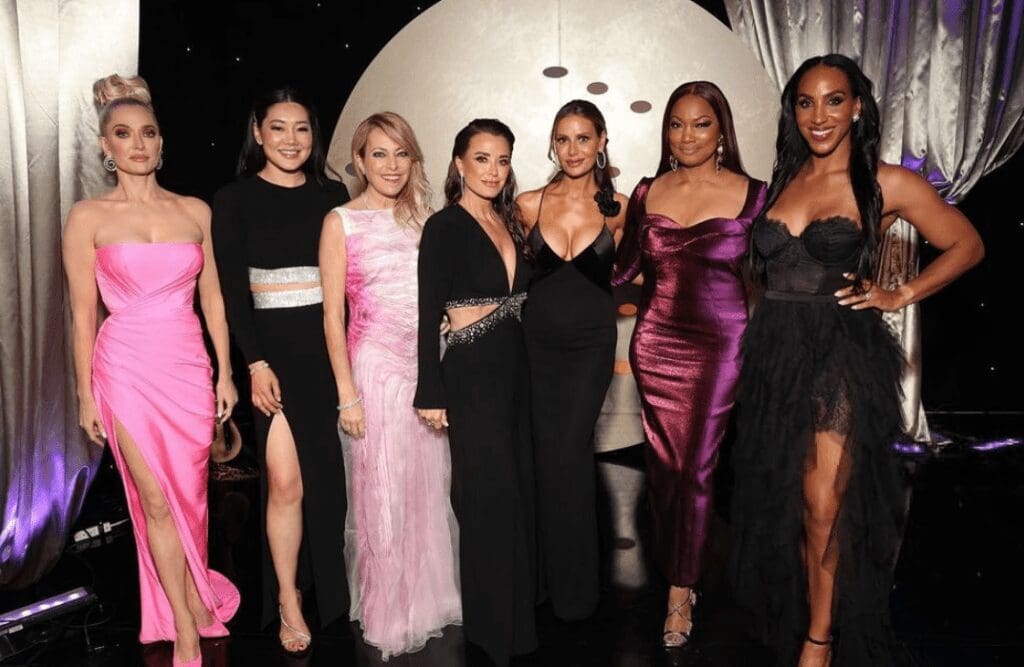 Lisa Rinna, Kathy Hilton, and Diana Jenkins are NOT returning for season 13.
Naturally, Bravo fans are quite divided about the news that season 13 of RHOBH will be less "toxic" than season 12 of the franchise.
Some fans equate less toxic with "boring," while others are excited for RHOBH to have some "lightheartedness" once again.
"Snooze fest," one fan commented, while a second wrote, "aka it's boring."
"Finally, some lightheartedness," a third fan commented.
A fourth fan wrote, "Yeah, it's been painful and not enjoyable the past few seasons."
"Well, this is about to be boring," a fifth fan quipped, with other fans adding, "If no drama. What's the point of watching it?" and "I want a lighter drama season!!"
Another fan commented: "That's cool. We need a break and a reset. Tbh, there will be a shakeup if it flops. We need a little bit of drama tho come on."
RHOBH is expected to return to Bravo for season 13 on November 1.
Thoughts on this all? Sound off below!