The much-anticipated trailer for season 13 of the Real Housewives of Beverly Hills has FINALLY arrived, and it doesn't disappoint!
On Tuesday, Bravo dropped the trailer for season 13 of the Real Housewives of Beverly Hills, and the Bravoverse is abuzz with excitement over the upcoming season.
Season 13 of the Real Housewives of Beverly Hills stars Kyle Richards, Dorit Kemsley, Erika Jayne, Sutton Stracke, Garcelle Beauvais, and Crystal Minkoff are all returning. Newbie Annemarie Wiley will join them.
In the trailer, Kyle Richards and Mauricio Umansky's separation sends shockwaves through the Real Housewives of Beverly Hills cast.
"I had no idea!" Dorit Kemsley tells her husband, Paul "PK" Kemsley, who agrees, noting that The Agency realtor "never said they were separated" during a recent dinner.  
Crystal Kung Minkoff asks, "Do you think they're hiding something?"
Sutton Stracke believes that Kyle is "lying" about the details of the separation. She then Garcelle Beauvais that she thinks the Real Housewives of Beverly Hills OG is "in denial" about the status of her marriage. 
In a sitdown with Erika Jayne, Kyle breaks down in tears, saying, "Complete strangers are like, 'You made us believe in true love, and now it's all…'"
Before Kyle can finish, Erika cuts her friend and co-star off: "This is true love. There are only two people in this marriage. Everybody else's opinion can f— off."
"Every time I go online, I see something about someone cheating. Where there's smoke, there's fire," Sutton later notes about the gossip surrounding Mauricio and Kyle's marriage, including rumors Kyle is dating country singer Morgan Wade.
Sutton then points out that "Kyle's not wearing a wedding band," while Dorit asks Morgan why Kyle has tattooed "the first letter of your name on her body."
"What is going on, Kyle?" the Beverly Beach designer asks.
Amid the gossip, Kyle and Mauricio have a sit down with their four daughters.
"I'm just glad it's you that's out there having an affair," Mauricio jokes, to which Kyle quips: "For once, it's me."
Kyle tells their daughters: "We are a very strong family, and we always will be. There's nothing that could change that."
Meanwhile, new group drama emerges as some familiar faces pop back up on the scene throughout season 13. Kim Richards, Denise Richards, Camille Grammer, and Faye Resnick all make appearances during the upcoming season of the Real Housewives of Beverly Hills.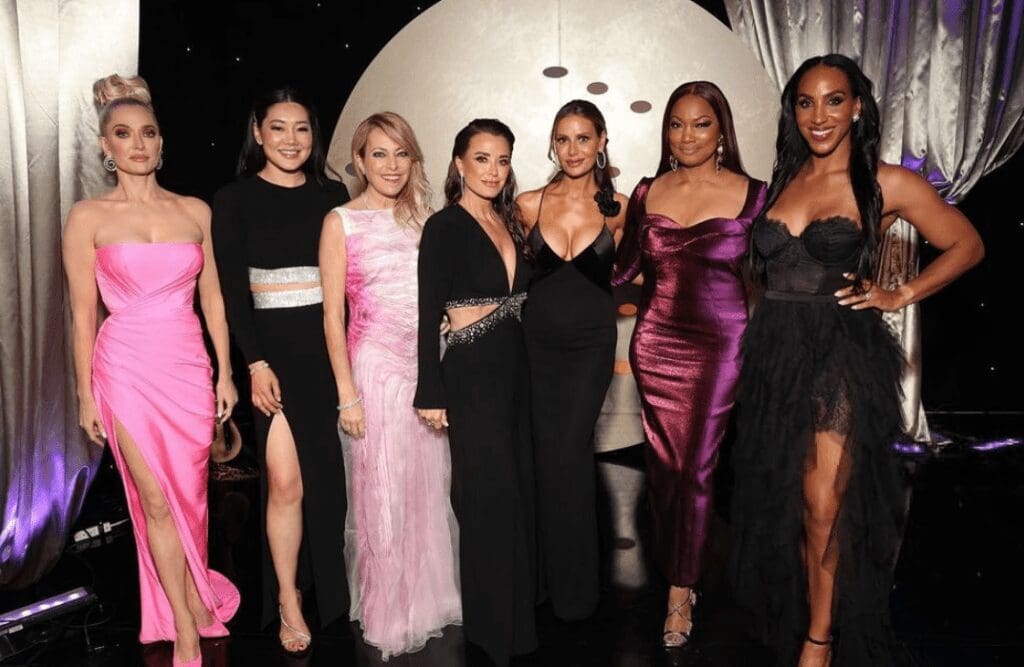 Fans will see Erika Jayne and Denise Richards go head-to-head during one spicy dinner party.
"Did you know that it's seven dollars for a naked bundle of Denise Richards on OnlyFans?" Erika points out during a group dinner.
"You think I'm not going to go as low as I f—ing can?!" the Pretty Mess singer continues, to which Denise replies, "You're one evil woman."
The Real Housewives of Beverly Hills season 13 premieres Oct. 25 at 8 p.m. ET on Bravo. 
Thoughts on the RHOBH season 13 trailer? Are you excited for this season of the show? Share your thoughts below!
Source: PEOPLE