Lisa Rinna has always been a force on RHOBH, but Sutton Stracke says the cast barely noticed her absence while filming season 13.
Bravo fans shouldn't expect to see the RHOBH cast lamenting over Lisa Rinna's absence when season 13 premieres later this year.
"I always liked Lisa. I mean, I didn't last season … but I always liked Lisa for what she did. She was dynamic," Sutton Stracke told Us Weekly. "But no, we kinda forgot about it a little bit because we had so much to do. We were busy. All of us had busy lives and interesting things going on, and we got to travel to Europe."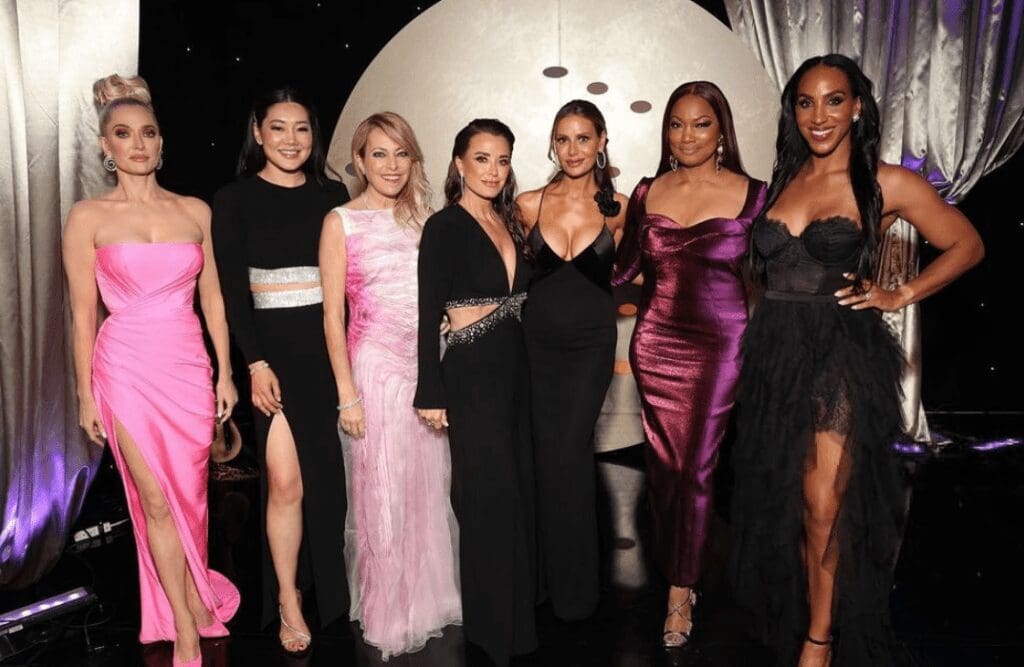 Lisa announced her exit from RHOBH in January after eight seasons on the show. She joined the hit Bravo show in 2014 during season 5.
"This is the longest job I have held in my 35-year career and I am grateful to everyone at Bravo and all those involved in the series. It has been a fun 8-year run, and I am excited for what is to come," Lisa said in a statement announcing her exit.
Sutton admits that she and Lisa are not currently in contact.
"I think we needed a break," Sutton explained. "And hopefully, that will change, but I think we both just needed a little timeout. Like kindergartners, we just need to sit in our chairs."
As you may recall, Sutton and Lisa clashed during season 12 after Sutton claimed that Lisa and her husband, Harry Hamlin, never thanked her for taking them to Elton John's Oscar party in 2019.
Speaking of Harry, back in January, he was allegedly overheard saying that Lisa  "might still be on the show" if the fight between her and Sutton Stracke over Elton John Gala tickets never happened.
"Lisa had all the receipts from that night, but they never showed the receipts on the reunion," an eyewitness overheard the 71-year-old actor claim at a gala dinner in Los Angeles, per Page Six.
"She might still be on the show had Sutton not said that," Harry said, according to the gossip outlet's spy. "She might still be on the show, but the audience believed Sutton."
Despite her and Lisa's long-running beef, Sutton said in January that the RHOBH cast was "sad" to hear about Lisa's departure.
"I think she will be missed. She always loved to stir that pot, and then we all liked to taste the soup. So, I think we'll miss Lisa's soup," Sutton told E! News at the time.
The Real Housewives of Beverly Hills is reportedly returning to Bravo for season 13 in late 2023. Some reports suggest season 13 will premiere on November 1.
Are you looking forward to season 13? Will you miss Lisa during season 13? Share your thoughts below!