Ozempic…Mounjaro…Wegovy…RHOBH star Erika Jayne's shrinking frame continues to be a hot topic on social media.
The Real Housewives of Beverly Hills star was recently spotted looking thinner than ever amid Ozempic drama.
On Monday, Erika Jayne was photographed out and about in New York City. The RHOBH star is in town for meetings and to promote her upcoming Las Vegas residency, Bet It All on Blonde, which debuts on August 25.
The Bravoleb looked XXPEN$IVE and skinnier than ever in a white cap sleeve blouse and matching white mini skirt along with knee-high turquoise boots. Erika accessorized the look with pearl choker necklaces and an "E" initial necklace, along with tiny diamond hoop earrings.
Erika, who is known for her glam, paired the look with a smokey eye look, mauve pink lips, and a slicked-back high ponytail.
In the photos, Erika looks the thinnest Bravo fans have ever seen her.
These photos come as speculation about Erika's shrinking frame continues to be a hot topic on social media.
Over the last few months, Bravo fans have seen Erika's figure get thinner and thinner as she filmed season 13 of the Real Housewives of Beverly Hills. It's important to mention that Erika went into season 13 thinner than previous seasons.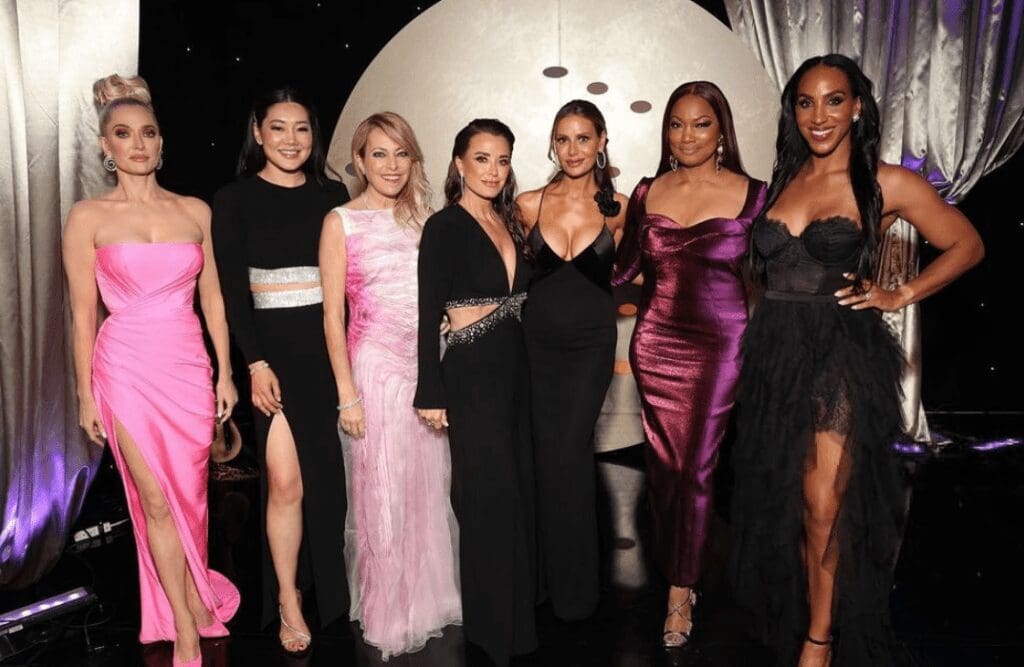 The songstress has frequently posted videos of herself working out on social media recently. However, that hasn't stopped fans from speculating that she's taking Ozempic or some other GLP-1 agonist.
Back in May,  Real Housewives of Beverly Hills star Kyle Richards shined a light on Erika's weight loss and questioned why she wasn't being accused of using Ozempic.
In an interview with Page Six, published on Tuesday, Kyle, once again, slammed claims she used Ozempic to lose weight. She then tossed Erika Jayne under the bus for her weight loss while alluding that the Pretty Mess singer may be using a GLP-1 agonist to lose weight.
Kyle said:
"I don't know about Erika, I have no idea, but I'm wondering why don't people talk about her enough. She's way skinnier than me. I'm like, 'Why are people talking about me?' I'm so confused because she's really lost a lot of weight."
Let's be clear: fans totally believe Erika is on Ozempic; however, unlike Erika's RHOBH co-star Kyle Richards, the Pretty Mess singer has yet to acknowledge the gossip about her weight loss publicly. Erika's lips remain sealed as her waist continues to shrink.
The Real Housewives of Beverly Hills is expected to return for season 13 in late 2023.
Thoughts on this all? Sound off below!