Ozempic…Mounjaro…Wegovy…Erika Jayne's shrinking frame continues to be a hot topic on social media.
The Real Housewives of Beverly Hills star erika jayne was recently spotted looking thinner than ever amid Ozempic drama.
On Tuesday, following a shopping trip in Beverly Hills, Erika Jayne was photographed returning home in a casual chic outfit.
The Bravoleb wore light pink, baggy cargo pants, a tie-dyed 'I Survived The Rolling Stones' graphic T-shirt, and fuzzy Prada slides.
In the photos, Erika looks the thinnest Bravo fans have ever seen her.
This spotting of Erika came at the same time her Real Housewives of Beverly Hills co-star Kyle Richards shined a light on Erika's weight loss and questioned why she wasn't being accused of using Ozempic.
Let's be clear, fans totally believe Erika is on Ozempic; however, unlike Kyle, Erika has yet to acknowledge the gossip publicly. Erika's lips are remaining sealed as her waist continues to shrink.
In an interview with Page Six, published on Tuesday, Kyle, once again, slammed claims she used Ozempic to lose weight. She then tossed Erika Jayne under the bus for her weight loss while alluding that the Pretty Mess singer may be using a GLP-1 agonist to lose weight.
Kyle said:
"I don't know about Erika, I have no idea, but I'm wondering why don't people talk about her enough. She's way skinnier than me. I'm like, 'Why are people talking about me?' I'm so confused because she's really lost a lot of weight."
Over the last few months, Bravo fans have seen Erika Jayne's figure get thinner and thinner as she filmed season 13 of the Real Housewives of Beverly Hills. It's important to mention that Erika went into season 13 thinner than previous seasons.
The songstress has frequently posted videos of herself working out on social media recently. However, that has stopped fans from speculating that she's taking Ozempic or some other GLP-1 agonist.
Bravo fans have been commenting like crazy on social media about Erika's weight loss.
One fan commented: "She already [admitted to] using laxatives to get food out of her system. I am sure she is on Ozempic. She has lost more weight than Kyle. I think she is thinner than she ever was."
"Maybe we don't praise "being thinner than ever"?? What is it 2003?" a second fan wrote.
"Money can't buy happiness, but it can by Ozempic," a third fan quipped.
"This season of RHOBH brought to you by Ozempic!" a fourth fan commented.
"Erika used to be so sexy and curvy. Now she looks like a Barbie doll," a fifth fan wrote, while another added: "I'm seeing the Mess, but not the Pretty."
Another fan quipped: "Wow, her and Kyle have really been working out like crazy."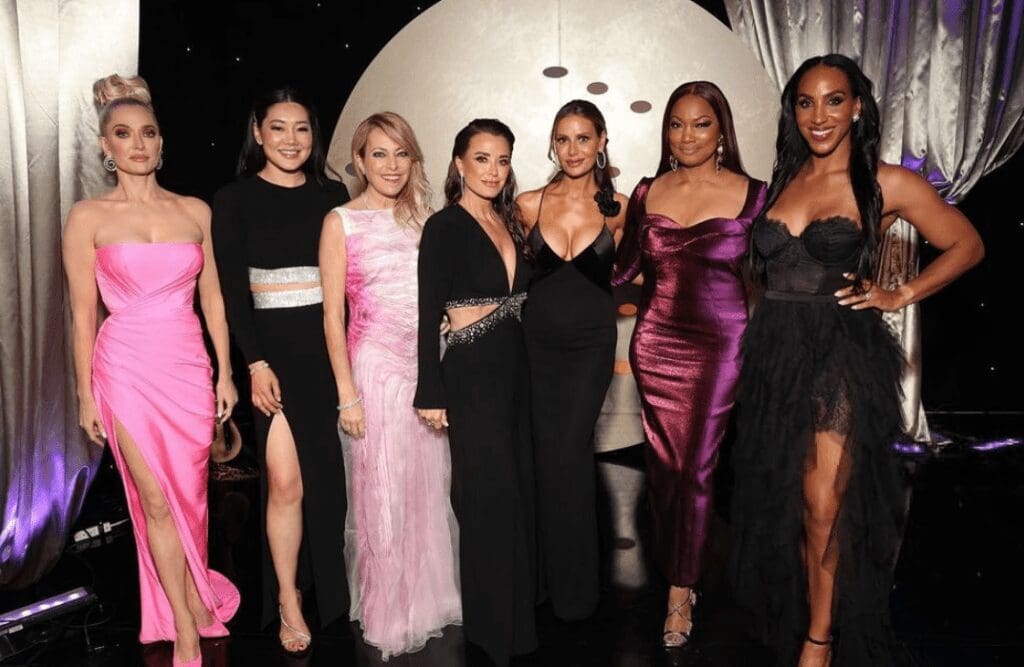 The Real Housewives of Beverly Hills is expected to return for season 13 in late 2023.
Thoughts on this all? Sound off below!
Erika Jayne, a cast member of "The Real Housewives of Beverly Hills" (RHOBH), is trending on social media due to her noticeable weight loss, sparking discussions and speculation among fans and viewers.
The Ozempic drama refers to controversies surrounding Erika Jayne's promotion of the diabetes drug Ozempic. Some fans and critics have raised concerns about her involvement with the pharmaceutical company, leading to debates within the RHOBH fan community.
As of the latest information, specific details about Erika Jayne's weight loss journey have not been officially disclosed. Fans and the media have been observing her appearance on social media and during RHOBH episodes, noting her slimmer figure and raising questions about her methods.