Real Housewives of Beverly Hills star Kyle Richards is tackling the rumors about the state of her marriage head-on and addresses whether or not she is getting divorced.
On Monday, during an Amazon Live, Kyle Richards addresses the recent rumors about her 27-year marriage to husband, Mauricio Umansky, after the reality TV couple admitted to enduring the "most challenging" year of their marriage.
To start, Kyle Richards tackled the July 3 report from PEOPLE claiming that she and Mauricio have been separated for "a while."
"People Magazine came out, it said we're separated, living under the same roof … Then we had to quickly write a statement saying, 'Yes, we have had a hard year. PEOPLE leak stories. Sometimes they're true, and sometimes they're not true,' and we made a point to say that divorce was not being discussed," Kyle explained.
Kyle then discussed the photos of her without her wedding ring on that surfaced back in February.
However, Kyle insists that her going ringless had "nothing to do" with the state of her marriage to Mauricio.
"There was like a picture of me without my ring on, and people must assume now, 'Oh, because Kyle and Mauricio have been going through a hard time, that's why I didn't have my ring on.' That is not why I didn't have my ring on. I didn't have my ring on because I lift weights, and it will bend the ring, ruin the ring, and it hurts," Kyle said.
The mom of four explained that she wasn't wearing her ring because had been working out and then ran out of the house to take her daughter, Portia Umansky, to school.
Kyle continued: "I was working out and lifting weights in the gym, and then Portia came out and said, 'It's time to go to school!' I jumped in the car, and we were running to grab muffins and coffee she wanted to bring for her teacher in the morning, and a paparazzi saw me without a ring."
According to Kyle, the ringless paparazzi pictures "sparked a lot of stuff" about her marriage in the press and on RHOBH. The 54-year-old admits that ring drama will come up during season 13 of RHOBH.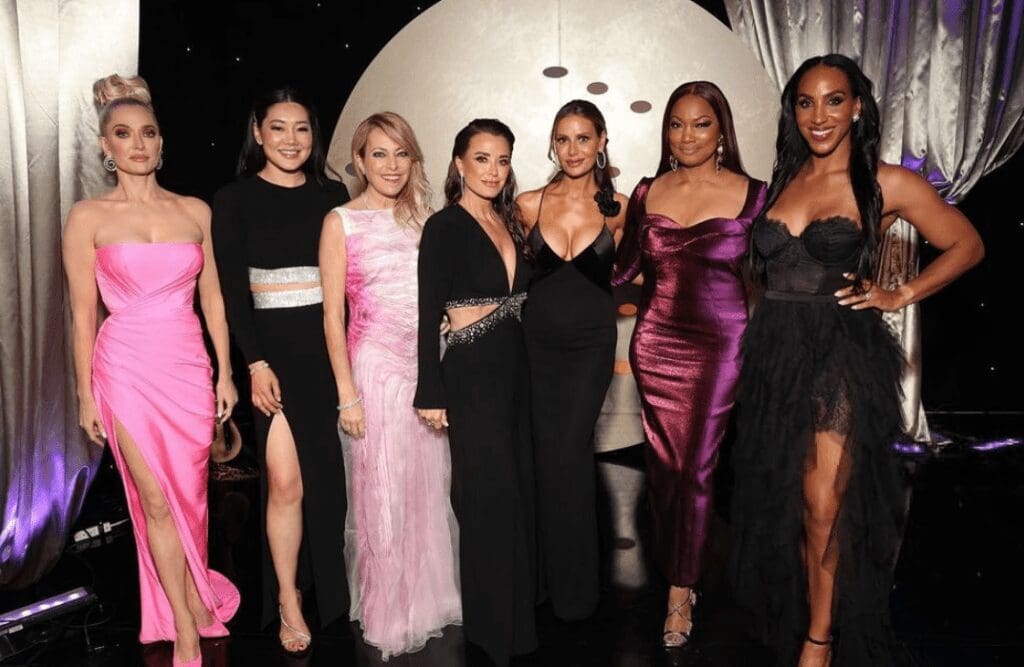 "That sparked a lot of stuff on the show that actually wasn't even true, and you'll understand when you see the season. But that is not because Mo and I have been having a hard time. It has nothing to do with why I didn't have a ring on my finger," the RHOBH OG teased.
The Real Housewives of Beverly Hills is reportedly returning to Bravo for season 13 in late 2023. Some reports suggest season 13 will premiere on November 1.
Thoughts on Kyle's comments? Sound off in the comments.