Kyle Richards and Mauricio Umansky aren't just throwing in the towel on their 27-year marriage amid split rumors.
The Real Housewives of Beverly Hills couple are working on their relationship, according to a new report.
Entertainment Tonight reports that Kyle Richards and Mauricio Umansky are trying to repair their marriage while taking their relationship day by day.
A source explains that Kyle and Mauricio's marriage is a "work in progress" as they've endured the hardest year of their marriage this year.
"Kyle and Mauricio's relationship is a work in progress. She is taking things day by day," the source says. "As always, their family is their priority, and they are both taking their kids into consideration. They want to keep their family unified no matter what happens."
As for what the future holds for the RHOBH couple, that is yet to be seen. However, the source notes that no matter what happens down the road, both Kyle and Mauricio want to have a "loving, trustworthy and honest" dynamic for the sake of their relationship with each other and their children.
The source adds, "Regardless of what the future holds, they both want to have a consistently healthy, trustworthy, loving, and honest dynamic. Their kids are hoping for the best."
As AllAboutTRH previously shared, earlier this month, PEOPLE reported that Kyle and Mauricio were separating after 27 years of marriage.
According to sources, Kyle and Mauricio had "been separated for a while now" but "are still living under the same roof. They remain amicable as they figure out what's next for them and their family." 
Kyle and Mauricio both denied being separated in a joint statement on social media.
"In regards to the news that came out about us today… Any claims regarding divorcing are untrue," the joint statement read. "However, yes, we have had a rough year. The most challenging one of our marriage. But we both love and respect each other tremendously."
Meanwhile, filming for season 13 of RHOBH has resumed amid Kyle and Mauricio's marital woes after initially wrapping in May.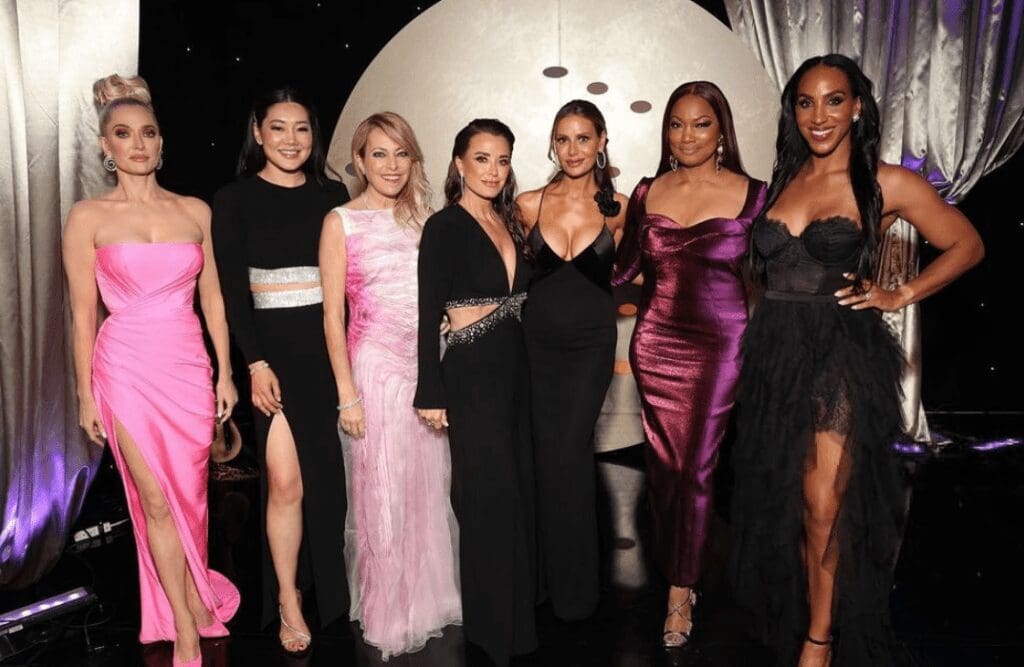 On SiriusXM's Radio Andy, Andy Cohen teased that Kyle and Mauricio's marital drama will be featured on season 13 of the Real Housewives of Beverly Hills
"Um, what am I gonna say to this?"
 the 
Watch What Happens Live
 host said, according to 
PEOPLE
. 
"I wanna say that this will be included next season of Beverly Hills in some way, shape, or form; that's all I'll say."
The Real Housewives of Beverly Hills is reportedly returning to Bravo for season 13 in late 2023. Some reports suggest season 13 will premiere on November 1.
Thoughts on this latest report? Do you think Kyle and Mauricio will stay together? Sound off in the comments