RHOBH's Erika Jayne reveals that Dorit and PK Kemsley's marriage was struggling when she made a diss about their marriage at BravoCon 2022.
Erika Jayne infamously shaded the marriage of her RHOBH co-stars Dorit Kemsley and PK Kemsley at BravoCon 2022.
Last October at BravoCon, Erika was asked which Real Housewives marriage she thought would fail next. The Pretty Mess singer surprised everyone when she named her RHOBH co-stars Dorit and PK Kemsley.
Dorit and PK were furious over the comment and fired back at Erika on Instagram. Erika maintained that her comment was nothing more than a joke.
"Misery loves company. What else can I say? Our friends, those that truly know us, know what we have and who we are," Dorit commented on Instagram.
"Erika Jayne thought her husband was innocent. She thought the ankle is more important than the brain. She thought she should keep the earrings," PK wrote. "Now, she thinks Dorit and I are next to Split up ….Here's a quick bit of management advice … stop thinking!"
But now Erika Jayne reveals that Dorit and PK were enduring marriage struggles when she made that joke last year. The RHOBH couple's marriage struggles will play out during season 13, which will premiere later this year on Bravo.
Erika appeared on the August 28th episode of Tamra Judge and Teddi Mellencamp's Two T's in a Pod podcast. During the interview, Erika admitted that she regretted the joke about Dorit and PK's marriage at BravoCon.
"It bothers me very much. You know why? Because I didn't know they were having problems," Erika explained.
She added, "I was being in the moment, and if you look back, you hear me say, 'I don't want to answer this question.' Andy [Cohen] says, 'You gotta do it'…I knew she took it bad, and I texted her, and there was no response."
"I feel like I come for the mentality. If it's not true, laugh it off," Tamra quipped.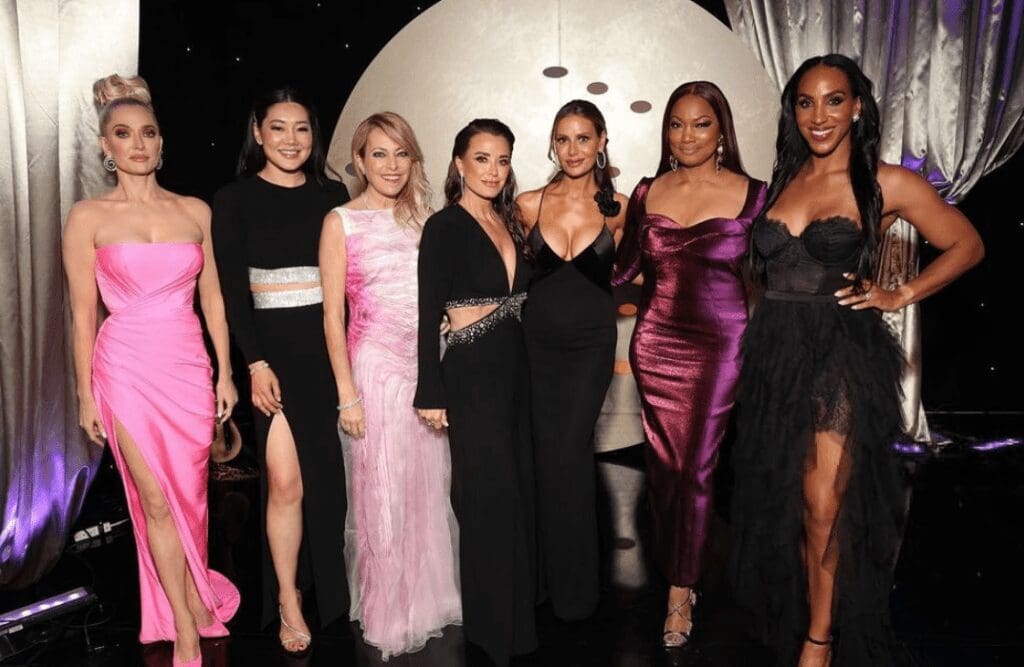 Erika replied, "I know, but it was! That was the problem. And I didn't know. But then she told me."
"And Dorit also reveals some other things that happened to her post-home evasion that are pretty heavy. And I understand [that now]," Erika elaborated. "Had I known that, I would've never f—king said it. It comes out that Kyle and Mauricio were struggling, Dorit and PK were [also] struggling in their marriages."
The Real Housewives of Beverly Hills is reportedly returning to Bravo for season 13 in late 2023. Some reports suggest season 13 will premiere on November 1.
Thoughts on this all? Sound off in the comments.