RHOBH star Erika Jayne teases "insane" drug-induced dinner party fight with Denise Richards while filming season 13.
Erika Jayne is spilling some tea about season 13 of RHOBH, which doesn't have an official release day yet but is rumored to be premiering on Bravo in November.
The Pretty Mess singer recently chatted with TODAY about her upcoming Las Vegas residency, Bet It All On Blonde, where she revealed some insight into the dynamics between the RHOBH season 13 cast.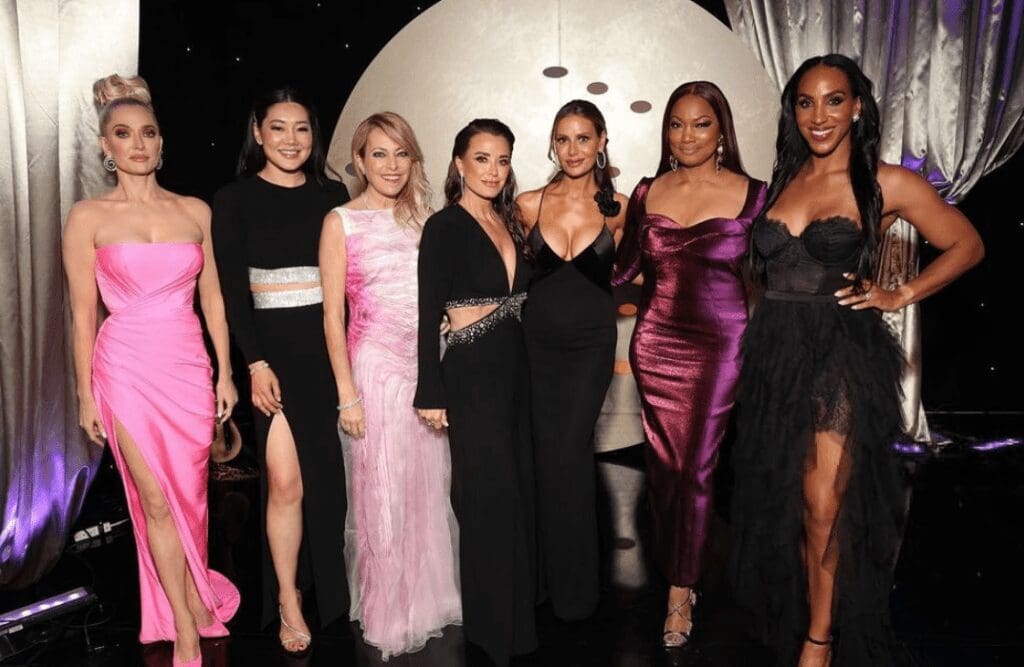 During a recent appearance on Watch What Happens Live With Andy Cohen, Erika teased that co-star Sutton Stracke stirs the pot the most during season 13 of RHOBH. She elaborated on that comment while chatting with TODAY, noting that Sutton and RHOBH OG Kyle Richards have beef this season.
"She and Kyle (Richards) really get into it, and she kind of gets into it with everybody. But Kyle, really," Erika confesses.
However, Erika has plenty of drama of her own this season. According to the 52-year-old, she and RHOBH alum Denise Richards get into it a bit during season 13. Erika previously joked that she was a "negative five" during Denise's cameo on the show, which took place during a dinner party at Kyle's house.
As for what made Denise's cameo so wild, Erika explains: "(Laughs) You'll have to see it. Honestly, when she comes to Kyle's dinner party, I don't want to give away too much, (but) I was just so confused at [to] why she was mad at me. Because I hadn't seen her in like several years. So I was like, "Denise, I don't understand what you're mad at," like my whole life has blown apart. I'm not really concerned about what happened four years ago, I don't remember it. She was very serious. I couldn't keep it together, I had no idea what she was talking about. I'm sorry to laugh, but it was just so insane."
Said dinner scene has been compared to the "Dinner Party From Hell" that took place at Camille Grammer's house during season one of RHOBH.
"I wasn't at the dinner party from hell, but I feel like Kathy Hilton's dinner party (during Season 11) was at least hell for me. (At the most recent dinner), we were intoxicated because the chef cooked with THC, so while Denise is yelling at me, I'm high, so I kept laughing. I was feeling really good. The only thing I was mad about is that she ruined my buzz. Like Denise, stop yelling at me, I'm high; leave me alone," Erika said.
The Real Housewives of Beverly Hills is reportedly returning to Bravo for season 13 in late 2023. Some reports suggest season 13 will premiere on November 1.
Are you excited for season 13 of RHOBH? Share your thoughts below!