Dolores Catania is a prominent figure in the reality TV world. Known for her strong personality and no-nonsense attitude, Dolores Catania has become a fan favorite on the hit show. With her captivating presence and undeniable charm, Dolores Catania continues to make waves in the entertainment industry. Whether she's sharing her personal life or offering advice, Dolores Catania always keeps viewers on the edge of their seats. It's no wonder why Dolores Catania has gained such a loyal following over the years.
Dolores Catania Age, Birthday, Height:
Dolores Catania is 52 years old. Her birthday is December 28, 1970 and she was born in Paterson, NJ.
Dolores Catania is 5 feet 7 inches tall.
Who Is Dolores Catania Dating?
Dolores Catania is dating Paul Connell. Paul was born in Dublin, Ireland, and currently resides in New York.
He has two sons, Kameron and Brooklyn.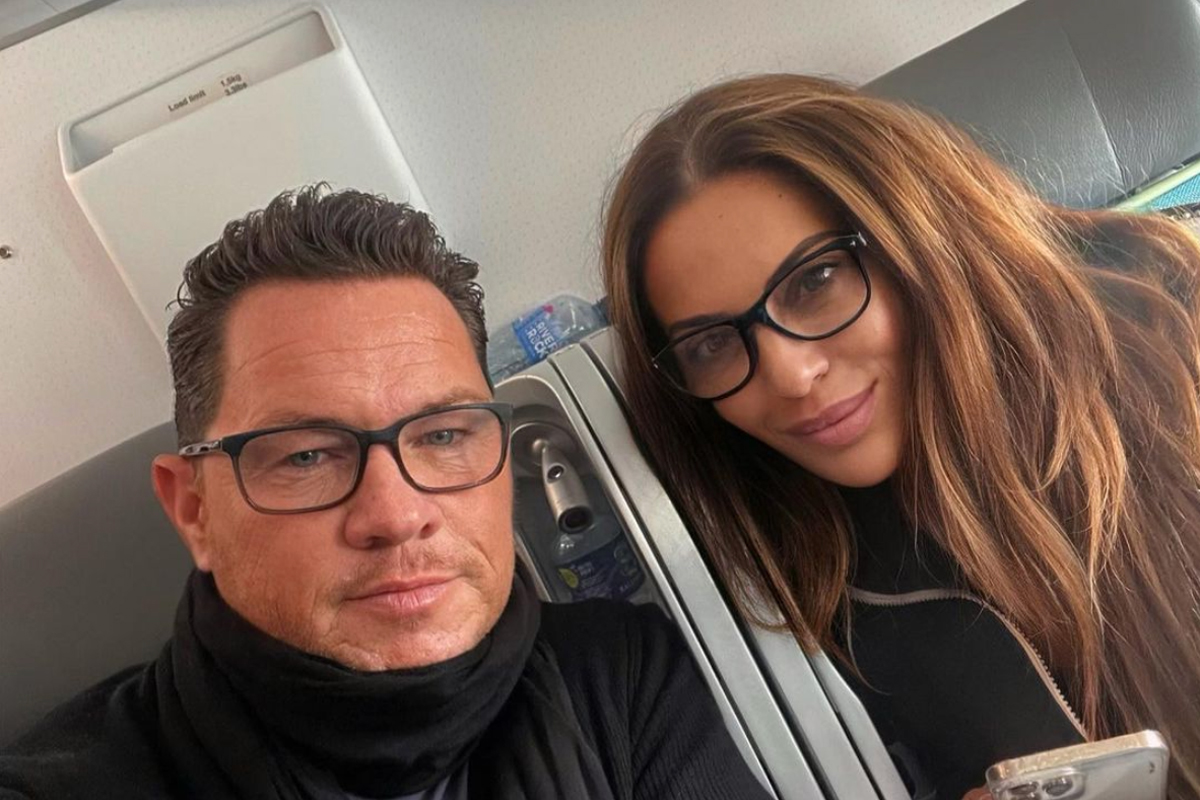 What does does Dolores Catania's Boyfriend Do?
According to his LinkedIn Profile, Connell is the President CEO of Eco Electrical Services which is a fully licensed and insured electrical contracting company that is in the following: New York – New Jersey – Florida – Connecticut – Virginia – Maryland – Nevada – Dublin – London
How Old Is Dolores Catania's Mother:
Dolores opened up about her mothers health scares during the Real Housewives of New Jersey. Dolores told her co-stars that her mother, Valerie, could have a heart attack at any second and on March 13th shared an update on Instagram writing,
"I'm here with mom, Valerie, and I know you've all been asking a lot of questions about how she's doing after her open heart surgery, so I just wanted to let you know she's doing great and she wants to thank you for all your well wishes.

It means a lot and please, I'm doing well, but take care of yourselves and make sure you make your doctors appointments."
What Kind of Doctor is Dolores Catania Boyfriend?
Dolores ex-boyfriend David Principe is a maternal-fetal medicine specialist in Teaneck, New Jersey. He has over 30 years of experience in the medical industry.
Dr. David Principe specializes in delivering babies from mothers who have high-risk pregnancies.
When Did Dolores And David Break Up?
Dolores and David broke up in the summer of 2021. Dolores said they grew apart and their romance didn't progress.
According to US weekly, "She gave her all but didn't get the same from David. He was non-existent in her social life and rarely made appearances at events with her. They just had different lives and weren't able to make it work. She wasn't happy in the inside and for a while she hid her true feelings from friends."
Dolores went instagram official with Paul Connell in February of 2022.
What Does Dolores Catania Do For A Living?
Dolores began her career a correctional officer. She then transitioned into working as a surgical technician. She was also a real estate agent.
Currently Dolores owns two Powerhouse Fitness Centers.
Dolores Catania considers herself a Philanthropist.
What is Dolores Catania Net Worth?
According to CA Knowledge,Dolores Catania Net-worth is $5 million
She has earned over four million dollars from just appearances as a TV personality. She has appeared in six other reality shows, apart from Real Housewife of New Jersey. She also had her fitness chain and is considered a social media influencer
Is Dolores Catania Half Black?
Appearing on Wendy Williams, Dolores revealed she is part Nigerian saying, "I just found out, because of you, you've been saying Black Dolores, I have to tell you that my dad is 3% Nigerian."
How Old Is Dolores Catania Ex Husband Frank?
Frank has yet to discuss his age on the show but according to Facebook, he graduated high school in 1982 which would make him 59 years old.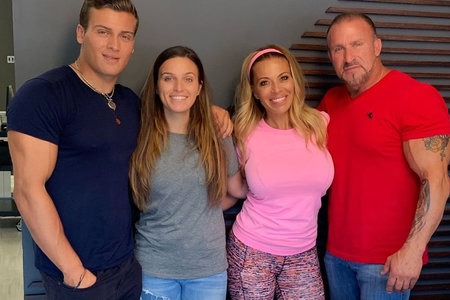 Why Did Frank Catania And Dolores Divorce?
Dolores married Frank Catania on September 16, 1994. The pair have two children, Gabrielle, 27, and Frank "Frankie" III, 25.
Dolores spoke about her divorce to Frank on the Real Housewives of New Jersey revealing when she was 9 months pregnant with Frank JR, Frank left the family after having an affair.
Dolores opened up about her current relationship with Frank saying,
"We had a very difficult time years ago and I had a lot of pain and anger to deal with. I mean, he cheated (he is not with that woman now, Thank God) and ended up leaving us right before I was supposed to give birth. It took a lot of blood, sweat and tears but we were able to work it out. It certainly wasn't always easy or anything like it looks now."
 Dolores Catania is 52 years old and her birthday is on December 28, 1970.
Dolores Catania is currently dating Paul Connell, who was born in Dublin, Ireland and currently resides in New York.
 Dolores Catania's boyfriend, Paul Connell, is the President CEO of Eco Electrical Services, a fully licensed and insured electrical contracting company operating in various states and countries.