Bethenny Frankel calls out Andy Cohen for "belittling" recent allegations made against Bravo. Plus, Andy addresses reality reckoning at BravoCon.
On Thursday, the Real Housewives of New York alum released an episode of her ReWives podcast, slamming Andy Cohen after he publicly laughed off the recent racism and discrimination allegations made against Bravo.
The iconic Instagram page and podcast, Watch What Crappens shared a post that read: "Vanity Fair [broke] the news that adults drink and Ramona [Singer] is racist."
Andy responded to the post with a laughing-crying emoji, which didn't sit well with Bethenny Frankel.
On her podcast, Bethenny called Andys reaction "shocking, especially right now."
The Skinnygirl mogul went on to claim that Andy "thinks he's invincible" despite the recent allegations being served up against Bravo and its executives.
As AllAboutTRH has previously reported, Leah McSweeney filed a discrimination complaint against Bravo in March and has a forthcoming lawsuit against the network. Meanwhile, Ramona Singer was axed from BravoCon and her real estate job following Vanity Fair's expose.
"Riddle me this," the 53-year-old said. "If Andy Cohen is laughing at something regarding racism, why would he not be asked to leave BravoCon if Ramona texted something to someone in the media?
"It's 50 shades of bulls–t is what it actually is across the board," she continued, adding that "for the first time in Andy's career, he's starting to feel what it feels like to be a Housewife."
Bethenny explained:
"Every day something you say is being written about, no one is there to save you, no one is there to protect you, you're on your own, getting canceled, losing sleep, drinking more than you should because you have anxiety, taking anxiety medication, taking sleep medication."
The former Bravo star concluded that she hopes "maybe he'll be sensitive to other Housewives on TV as he starts to experience constant criticism," noting, "Watch what happens."
Meanwhile, Andy Cohen did address Bethenny's reality TV reckoning during day one of BravoCon 2023.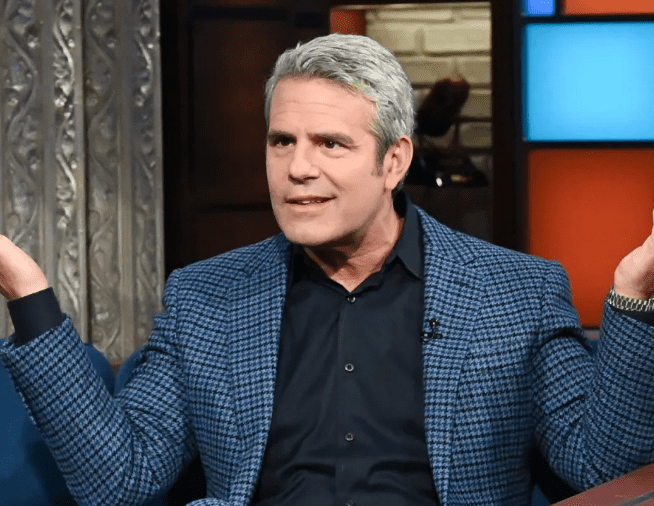 Andy said:
"My thoughts are that Bravo, as we all can see, Bravo and the shows that are on Bravo bring millions of people, so much joy and so much happiness, which is why we're all here to have fun. And what I think is I live in the joy that these shows bring people, and I think we all do. And that's the place that I'm at."
Thoughts on this all? Sound off below!