Melissa Gorgas Birthday, Height & Ethnicity:
Melissa Gorga was born on March 21, 1979 in Toms River, NJ. She is 44 years old. Melissa is 5'5" tall. She is of Italian descent.
What College Did Melissa Gorga attend?
Melissa Gorga graduated from New Jersey City University and she lived in Bayonne, New Jersey, while in college.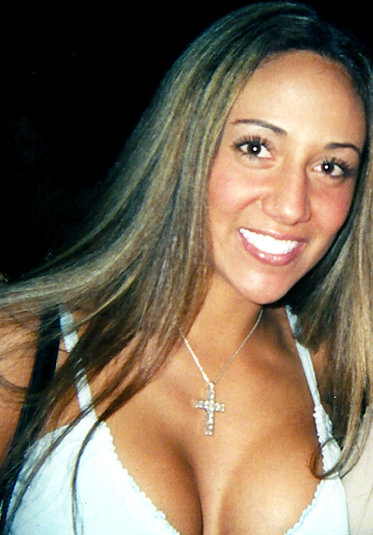 Melissa Gorga Marriage:
Melissa married Joe Gorga in 2004 and have three children.
Melissa and Joe Gorga met in late 2002 in Cancun, Mexico when Melissa Gorga was 21. The couple later ran into each other at the Jersey Shore and Joe Gorga says he knew Melissa was the girl he was going to marry.
Melissa was teaching at the time and quit her job to become a stay at home mom.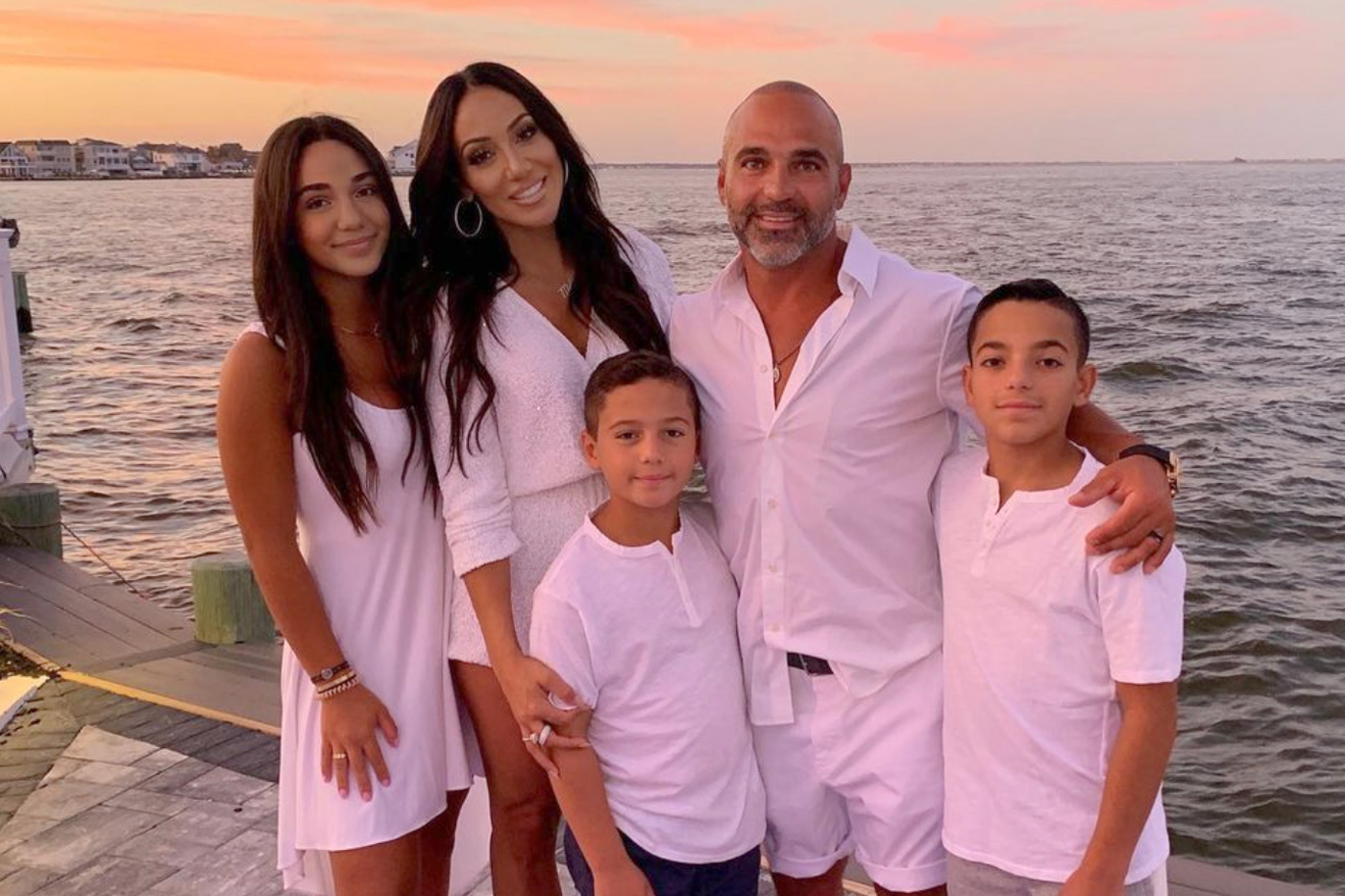 Where Does Melissa Gorga Live?
In December 2020, the Gorgas sold their former house in Montville for $2.5 million. The family lived there for over 12 years. According to property records, they had originally listed it for $3.5 million.
The Gorgas built a new house located in Franklin Lakes in the Tony West Gate Urban Farms community. The home features six bedrooms and 5,000 of square footage.
Melissa Gorga Net Worth:
According to Celebrity Net Worth, Melissa Gorga is worth $1.5 million dollars. Her husband is said to be worth the same at a combined net work of $3 million.
How Melissa Gorga Stays In Shape:
According to US magazine, Melissa Gorga sticks to a specific diet. Melissa explains,
"I won't eat, like, salty food the day before, 'cause I do retain water. It's like, I pay attention if I'm going to eat, like, anything really salty or Chinese food or anything that's going to give me a lot of salt. I would tend to stick away from it if I know I've got to put a bikini on the next day."

Melissa gorga
Melissa adds that she is "huge" on drinking tons of water so she is always running to the bathroom because of how much water she takes on.
How did Melissa Gorga Get On RHONJ?
Melissa Gorga got on the show after speaking with former RHONJ star Danielle Staub. During season two, prior to Melissa joining, Melissa added Danielle Staub and producers of the Real Housewives of New Jersey on Facebook. She would see the producers at events her sister-in-law Teresa Giudice hosted when she was in attendance.
During the season two reunion, Danielle Staub accused Teresa Giudice of not visiting her nephew at the hospital – something only Danielle could have known if Melissa Gorga told her.
Danielle even put out emails between Melissa Gorga and herself where Melissa wrote, "have some juice to tell u too!"
On September 6, 2010, Danielle Staub said that both Melissa and Joe Gorga had been contacting her for the past year and a half.
Staub says when she left the show she gave producers all of Melissa's information but they knew about her after she shared a Facebook post about the famous sprinkle cookie gate.
Former RHONJ producer Carlos King publicly confirmed Teresa Giudice had no idea that Melissa and Joe Gorga were interviewing and didn't know they were cast until a week before. Carlos also stated that Melissa added all the producers of the Real Housewives of New Jersey on Facebook including him.
Speaking on The Juicy Scoop, the producer admits that Melissa was not telling the truth, and she did in fact join the show behind Teresa's back.
Carlos recalls,
"She said, 'Oh my gosh, I just learned that my sister-in-law and my brother are cast members on this show. I did not know that until now.' She had no idea."
-Carlos King
In 2013, during Danielle's appearance on Watch What Happens Live, Danielle responded to Melissa claiming she had never met with Danielle and only facebooked with her after the sprinkle gate cookie incident.
"The one thing true in that was we never met because I would not let that happen. She [Melissa] wanted to film during season 2 and she thought it would be a good way to get back at Teresa and I said I wanted absolutely nothing to do with that.

But, I would forward all of her emails, which were a lot to the producers which I did. That is how after two seasons of being behind the scenes she all of a sudden became a person of interest and thats how she landed on the show. I think it'd be good for her to just come clean. I wanted nothing to do with what she wanted to do to Teresa. It's not my place. I don't play with that and karma returns."

Danielle Staub
How Long Has Melissa Gorga Been On RHONJ:
Gorga joined Bravo's Real Housewives of New Jersey as a main cast member in 2011, during season three. She has been on the hit show for 10 seasons.
What Happened To Melissa Gorgas Singing?
Melissa Gorga had a short-lived singing career. When Gorga first appeared on RHONJ, she began pursing a singing career with her husband building her a recording studio in the basement.
Melissa released the song, "On-Display" in 2011. There was later speculation that the song was inspired watching the experience Teresa Giudice was having as a reality star. Melissa wrote the song prior to joining RHONJ.
When asked about whether shed release new music, Gorga told AllAboutTRH in 2016,
"That was a time in my life that I absolutely loved; I couldn't be happier to have had multiple songs on the Dance charts. Right now, it just makes more sense for me to do things that keep me in … New Jersey, but I never say never."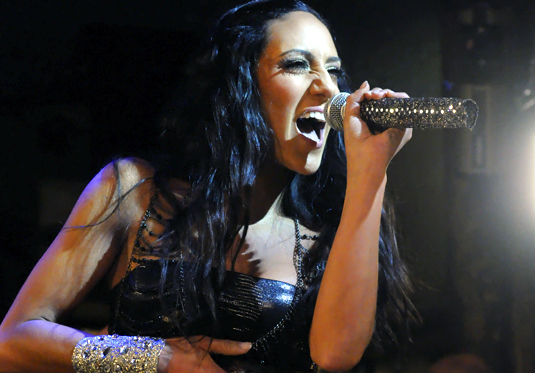 Where is Envy by Melissa Gorga:
Melissa Gorga opened up a boutique, Envy, in 2015. Envy sells fashionable high-end designer tops, dresses, shoes and accessories. In 2022, Envy by Melissa, closed in Montclair Store and relocated to Ridgewood.
Last year Melissa claimed she would be opening up a second Envy but that has yet to happen.
Melissa Gorga is 5'5″ tall and of Italian descent.
Melissa Gorga graduated from New Jersey City University and lived in Bayonne, New Jersey, while in college.
Melissa Gorga has been a main cast member on Bravo's Real Housewives of New Jersey since 2011, appearing in 10 seasons.