Firing back!
Lisa Vanderpump and a bevy of her fans are firing back at the Real Housewives of Beverly Hills producer who recently claimed she leaked the season 9 Puppygate story to the press.
"When Lisa lost the narrative in the show, and she realized that it wasn't going the way she wanted, that's when she leaked the story to the press," RHOBH executive producer Chris Cullen revealed in Dave Quinn's "Real Housewives" tell-all book "Not All Diamonds and Rosé."
The former RHOBH OG and her fans took to Twitter to shut down the reports; insisting that it's already been proven that LVP had NOTHING to do with the Puppygate story leaking to the press.
"The lion doesn't care what the sheep are doing," LVP tweeted along with a laughing-crying emoji.
While LVP didn't say much else on the topic, she instead let her fans speak for her and retweeted her favorite supportive tweets.
Most fans pointed out that Radar Online's boss Dylan Howard previously denied claims that LVP was the site's source for the Puppygate leak.
LVP also laughed off the recent claims she was behind the leak and encouraged Radar Online to reveal who their source was, saying, "Please do tell us who did it! Don't hold back…"
Check out all the tweets below!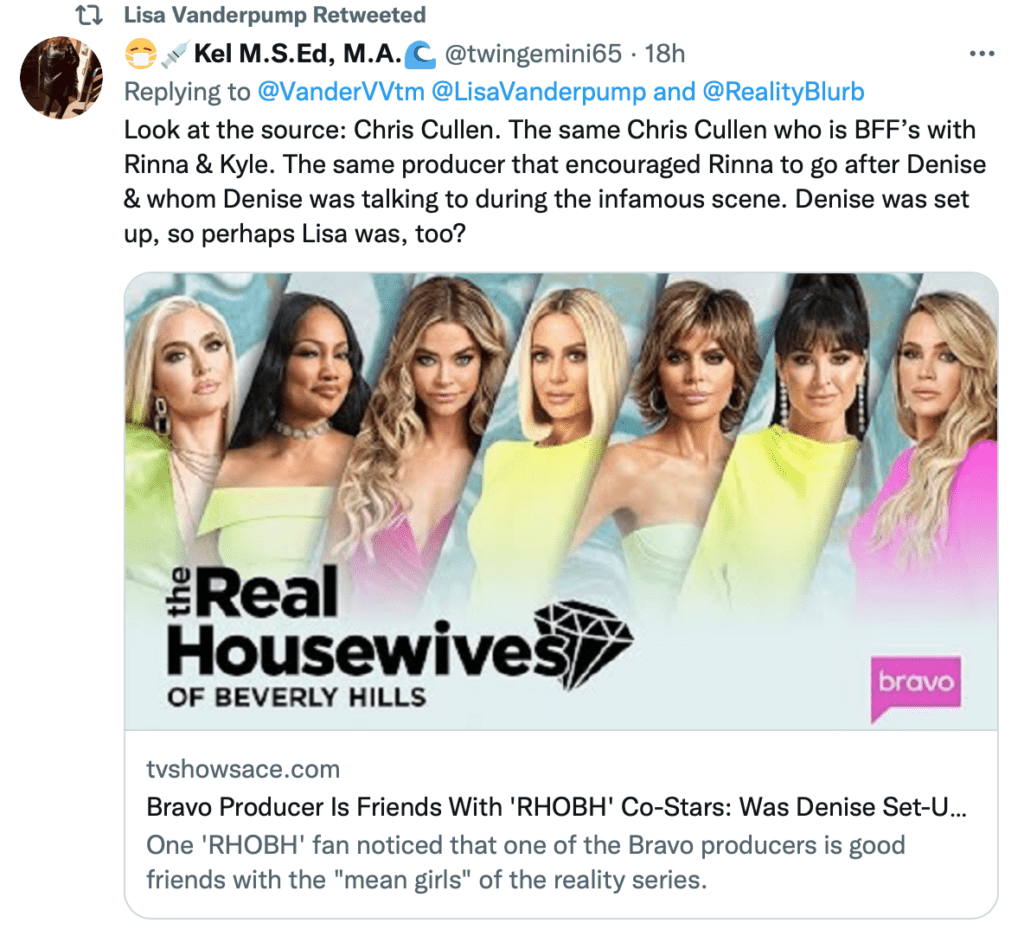 Part 3 of the Real Housewives of Beverly Hills season 11 reunion airs on Wednesday, October 27 at 8 p.m. ET/PT on Bravo.
Thoughts on this all? Sound off below!
Follow AllAboutTRH On Instagram.
Follow AllAboutTRH On Twitter.
Like AllAboutTRH On Facebook.